Another tribute to the first gen NSX since the second gen is released, I have custom made a NSX-R GT model using the Fujimi NA2 base kit.
A little brief history of the car, this NSX variant was produced by Honda in 2005(also marks the 10th anniversary for this car, time flys) for production-based race car homogenization requirements on the Japanese touring car series Super GT. The original NSX production had already seized in 2003, so only 5 of these unicorns were made in 2005 so the NSX can still compete in the race series. Later on tuner companies like Route KS and Spoon have replica body kits for the regular NSX's that you can buy and replicate. Below is a picture of the real car in Champion White for reference: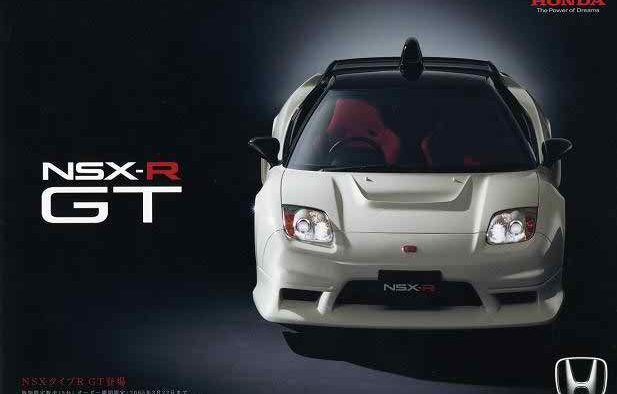 The reason I call my creation the "real" R GT is because I have made modification for it be more a homogenize road car of the Super GT car than the R GT car itself in real life. Specs and modifications of my model:
1/24 Fujimi Honda NSX-R NA2 base kit
1/24 Tamiya Honda NSX JGTC GT500 3.5L V6 mounted longitudinally with ITB similar to the NSX Super GT race car
2005 NA2 NSX Super GT race car headlights (from 1/24 Tamiya Honda Super GT race car)
18" Volks Racing TE37, similar to the NSX Super GT race car
Wider air inlet on side
Custom NSX-R GT front lip
NSX Super GT car rear bumper and snorkel(from 1/24 Tamiya Honda Super GT race car) to finish up
The original NSX-R GT was suspected to only have visual add on parts with the same transverse mounted V6 as the road car. So my model I decided to make it closer to the Super GT car by mounting the engine longitudinal.
Combining the snorkel and the ITB, if the real car have this it will breathe really well.
Pairing with my previously built Midnight Pearl NA2 NSX-R:
Enjoy!